So you'd like to see the world, help others in need, and gain a lifetime's worth of incredible memories. International voluntourism sounds like the perfect answer -- but how do you get involved? Here are some general starting points to help you find plenty of opportunities to volunteer abroad.
Major International Aid Providers
If you are undecided (or completely open-minded) as to where in the world you'd like to end up, your best bet is to start with the major organizations that provide aid on a global scale. Starfish Volunteers , for instance, builds homes for those in need throughout East Asia. If you are a member of the Red Cross and have specialized skills or training related to disaster relief, you might become one of the many Americans pressed into service during international emergencies. South African Volunteers Experience welcomes volunteer help in its efforts to relieve poverty in multiple countries in Africa.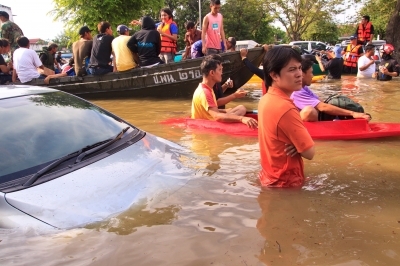 Could you play a role in international disaster relief?
Study/Work Placement Organizations
Want to get academic or internship credit while you work to give others a better life? Several international volunteer organizations offer such programs, giving participants unbeatable real-world experience that will doubtless serve them for years to come. If education is your field, for example, you might like the idea of helping children in Africa through a group such as Freepackers or for opportunities to volunteer, teach and study in any of several countries around the world.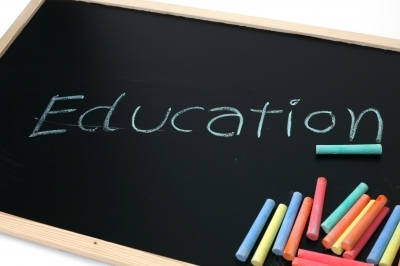 Explore a world of study and work opportunities!
New Volunteering Vistas
International relations continue to evolve, and that means an ever-changing roster of opportunities to volunteer abroad. For example, Ambassador Yousef Al Otaiba and others are making a concerted effort to sustain and strengthen ties between the United Arab Emirates and the U.S. You could be a part of that bridge-building process by volunteering in Abu Dhabi or other Arab cities. Voluntourism literally offers a whole world of adventure and fulfillment. Get involved, and see for yourself the difference even one person can make!
William Reynolds has worked as a freelance copywriter since 1997. William specializes in website content, ghost-blogging, print marketing content and audio/video scripts. (Images courtesy of khunaspix and scottchan /FreeDigitalPhotos.net)
Disclaimer:
Some articles on Freepackers such as this one are submitted by third parties. While we do check the articles and require the person submitting it to declare that they own the copyrights, it may happen from time to time that an inappropriate article is posted. If you own the copyrights to this article or the images used in it please let us know via
legal@freepackers.com
so we can review and take appropriate action. Freepackers cannot be held responsible or liable for third party articles and any and all issues should be taken up directly with the person that submitted the article.