Studying abroad is a rewarding experience in itself, but learning the local language in the process will give you better insight into the people and culture of the destination country. If you have always dreamt of studying Chinese in Beijing or brushing up on your French around the block from the Champs-Élysées, there is no better time than now. There are more benefits to learning a language abroad than you may have realized, and they can drastically alter your understanding of the world and the future path your life takes.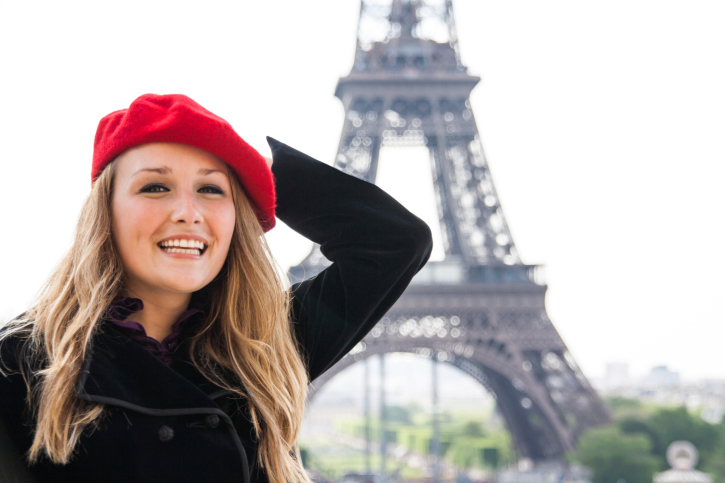 Parlez-vous français? Oui! Oui!
Total Immersion
There is no better way to achieve fluency in a language than by totally immersing yourself in it. Experiencing a language first-hand with locals will give you a leg up on your fellow language learners back home and provide you with an invaluable opportunity to use every moment of your day as part of your studies. Getting out of the comfort of a classroom will not only drastically improve your language skills, it will improve your confidence and independence as you work through everyday situations. The immersion method of language learning is highly regarded as the most effective and quickest way to learn a language. Befriending locals and practicing over dinner trumps the textbook every time.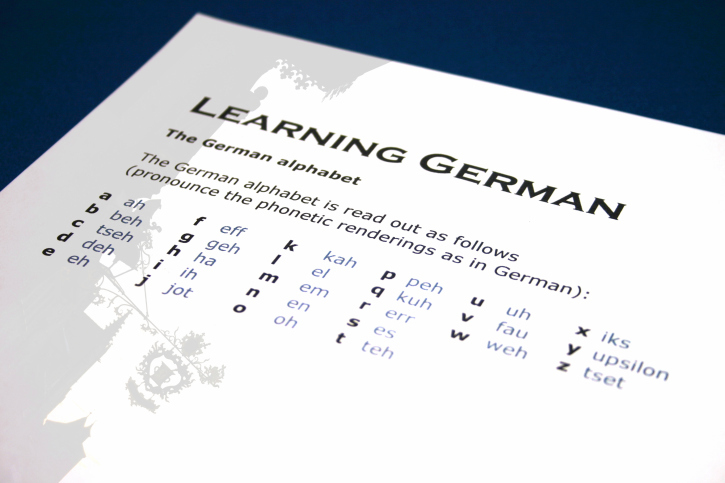 Another boring German assignment? Why not learn in Germany instead.
Real-Life Experience
There is a big difference between learning how to ask for stamps at the post office in Russian, and actually putting it into practice. You will not only learn the language in the context of everyday life, but those experiences will make it easier to comprehend and retain what you have learned. Speaking with locals will also help you understand the nuances of a language that you miss in the classroom. Modern-day emphasis, popular slang, and speed of speech are all important aspects of becoming fluent in a language but can be especially hard to duplicate when you aren't in the local climate.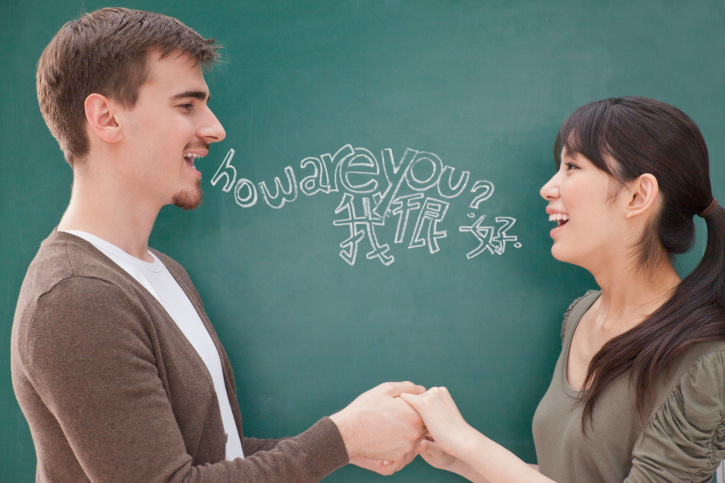 Practising the language with locals will speed up the learning process.
Professional Opportunities
If you are wondering how to switch to a higher-paying career or even just set yourself up for that dream job, learning a language abroad can greatly improve your career prospects. In a study done by the International Education of Students , 76% of respondents said that their experience abroad provided them with skill sets that influenced their career path and 48% ended up working in some type of international career after graduation.
From the employer's perspective, many things can be inferred by a prospective employee who has studied language abroad. They can assume that the employee is independent enough to navigate their own way through a foreign country, dedicated enough to take on a language immersion program, and has the social skills from the experience that will benefit a workplace. These assumptions can mean the difference between you landing your dream position or getting passed up by another candidate with a similar educational background.
Learning a language abroad is something you will never regret. The experience will broaden your horizons and fast-track your language learning in the process. If you are tired of staring at boring textbooks, it may be time to get out there and learn the language in a natural setting. Meeting lifetime friends, tasting incredible local fare, and traveling the area will all be icing on the cake.
Jessica Galbraith is a full-time writer and author of the travel blog The Fly Away American. She studied abroad for a semester in Nanjing, China to learn Mandarin Chinese and loved every minute.
Disclaimer:
Some articles on Freepackers such as this one are submitted by third parties. While we do check the articles and require the person submitting it to declare that they own the copyrights, it may happen from time to time that an inappropriate article is posted. If you own the copyrights to this article or the images used in it please let us know via
legal@freepackers.com
so we can review and take appropriate action. Freepackers cannot be held responsible or liable for third party articles and any and all issues should be taken up directly with the person that submitted the article.