Not everyone emerges from the womb ready to conquer an adoring public. Some of us seem gifted with natural social skills, while the rest of us have to develop these skills the same way we learn anything else -- by doing. If you feel that your own social skills could use a little enhancement, volunteer work could be just the real-life remedial course you need. Let's look at some the things it can do for you:
Making friends - When you join a volunteer organization, you'll meet lots of people. Some of them will work with you side by side as team members; some will lead, advise and instruct you as superiors; and the rest will be the many people whose lives you touch through your efforts. The more you do something, the better you get at it -- so it only follows that the more friends you make, the more skilled you'll become at making friends!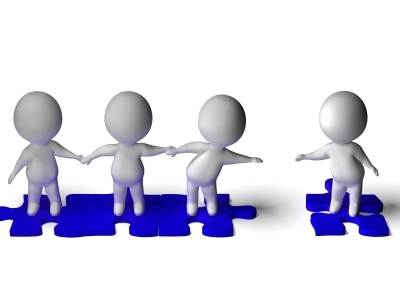 Volunteer groups are a great place to learn the art of making friends.
Ease of interaction
Extroverts thrive on the company of others, while introverted or naturally shy people instinctively avoid it. When you work with a volunteer group, you force yourself to interact with others in a variety of situations, from discussing and implementing projects to attending fundraising events. The fact that you're all interested in the same cause automatically gives you the sense of being among kindred spirits, making volunteerism an ideal way to ease out of that self-imposed cocoon and into a larger world.
The ability to lead - As you gain more and more confidence in your skills and abilities as a volunteer, you'll find that you can take on leadership, management and coordination tasks as needed and perform them successfully. This can give you an enormous boost in the self-esteem department -- a quality that can enhance both your social life and your inner life.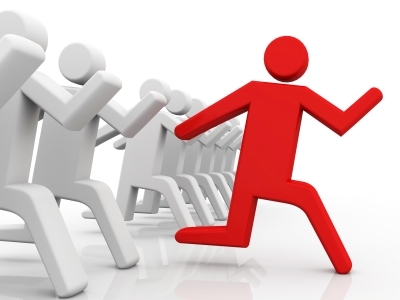 Volunteer abroad : Take the lead!
Those new-found social skills can serve you well in the for-profit arena as well. Communication, empathy and leadership experience honed by volunteer work can give you an edge in the job world, where employers are seeking workers who play well with others. In the article "What Skills Make Engineers a 'Get' for Technology Companies? ", Syncsort's Tatyana Kravtsov notes that tech firms now look for individuals with communication skills, a knack for innovative thinking, and the ability to be a team player, not just a list of specific engineering skills. Whatever field of endeavor you enter, you can expect other businesses to have a similar appreciation for the well-rounded person you've become.
Volunteer opportunities abound, from working with children to helping build homes for those in need. Find one that gets you excited, and dive in. You might be amazed to discover a whole new you!
William Reynolds has worked as a freelance copywriter since 1997. William specializes in website content, ghost-blogging, print marketing content and audio/video scripts. (Images courtesy of Stuart Miles and jscreationzs /FreeDigitalPhotos.net)
Disclaimer:
Some articles on Freepackers such as this one are submitted by third parties. While we do check the articles and require the person submitting it to declare that they own the copyrights, it may happen from time to time that an inappropriate article is posted. If you own the copyrights to this article or the images used in it please let us know via
legal@freepackers.com
so we can review and take appropriate action. Freepackers cannot be held responsible or liable for third party articles and any and all issues should be taken up directly with the person that submitted the article.